Password Recovery Settings
Use this page to verify your email address and mobile number that will be used for password recovery. If your password is lost, you can reset it at login by clicking Forgot your password? You will then be prompted to change your password using your verified email address and mobile number.
In the Contact Details fields, you must provide your email address and a mobile phone number and click Send Verification Codes. The verification code will be received in two separate messages – one SMS on your mobile phone and the second via an email message. When entering your mobile phone number, you should select your country code from the drop-down list.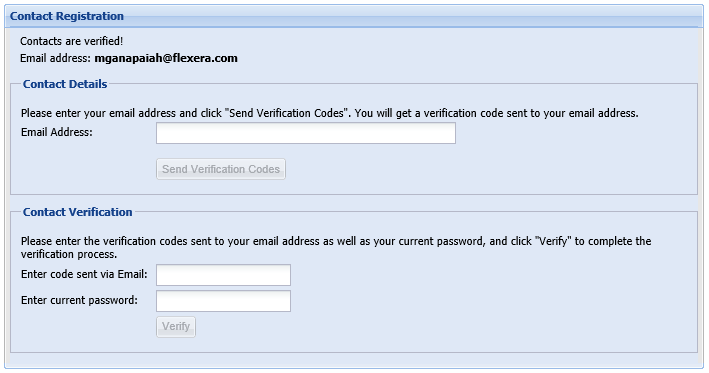 Note:If you have not configured your password recovery settings and you need to reset your password at login, you can restore access to your user account. After clicking Forgot your password? Flexera will send an email to the email address used at the time of your account creation. The email subject line will state: "Flexera Software Software Vulnerability Manager Password Recovery Failed". The email will state: "Dear customer, You have not configured the password recovery settings. Please contact your admin/Support."