Configured Product Smart Groups
Use this page to view the information for each Product Smart Group you created. Right-click an item in the grid and select View Installations.to display the installation details.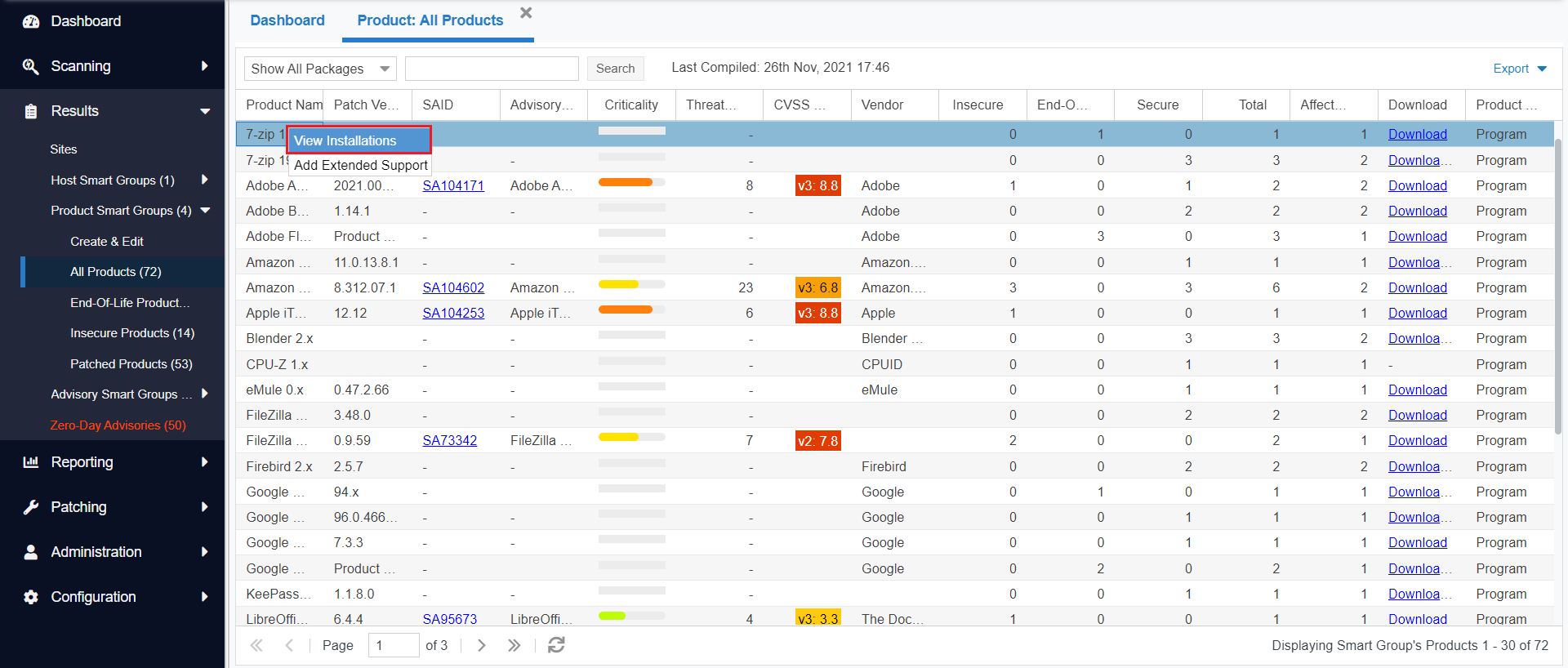 A dialog box opens with the installation details of the selected item.
Note:For RedHat Linux 6, RedHat Linux 7, and Microsoft products updating via KB will have blank Patched version in Product Smartgroups.