Creating Report Categories
Reports are organized using categories. Categories, which are listed in the left pane of the Reporting tab, are visible to end users when they are viewing reports. Each category can have its own security provision for it so that the reports within that category can only be viewed by those users with access.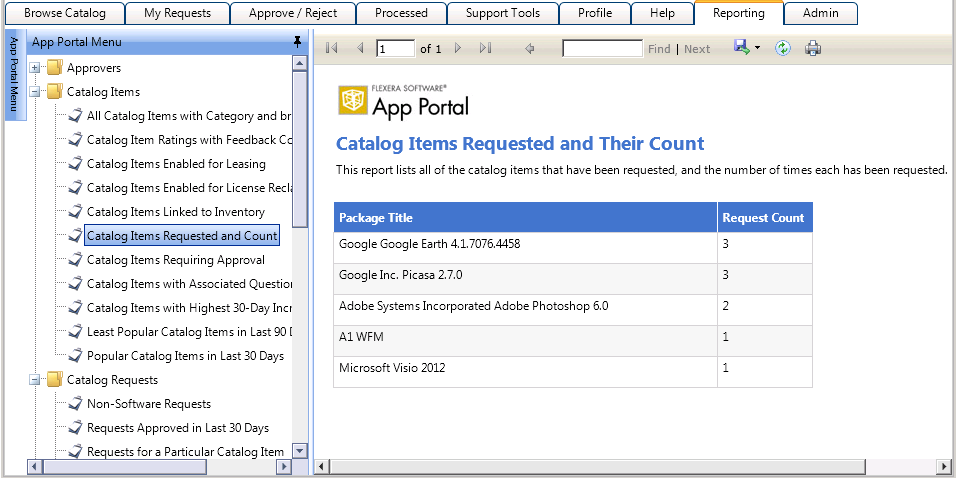 Report Categories on the Reporting Tab
To create a report category, perform the following steps.
To create a catalog category:
2.

Under

Report Management

, select

Report Categories

. Existing categories are listed in the right pane.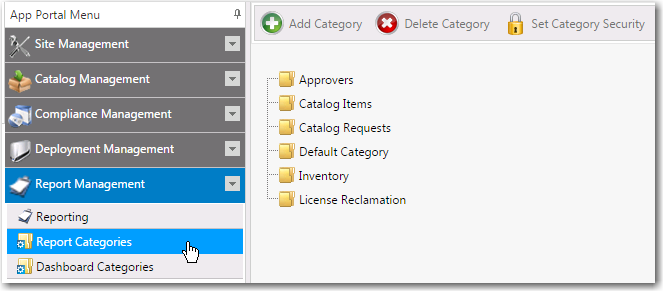 3.

In the category tree, select the category that you would like to add a subcategory to (or to create a category at the root level, do not select a category), and then click

Add Category

. You are prompted to enter a

New Category Name

.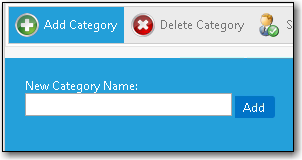 4.

Enter a name to identify the category and click

Add

. The new category is now listed in the tree.
5.

Select the new category in the list and click

Set Category Security

. The

Category Security

dialog box opens.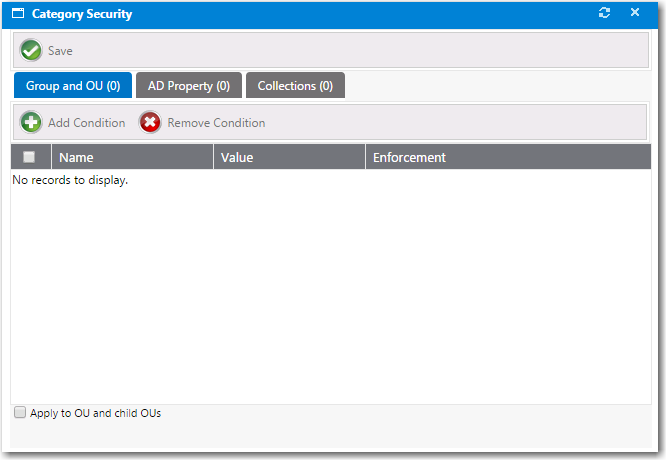 6.

Use the

Add Condition

button to open the

Add Condition Dialog Box

and add conditions to control access to the reports in this category.
See Also
Creating a New Standard RDLC-Based Report
Adding a Standard Report to the Reporting Tab
Removing a Report from the Reporting Tab