Configuring the My Apps Feature to Perform Compliance Management
App Portal 2020 R1
Note:This feature requires that App Portal is connected to FlexNet Manager Suite via the Flexera Service Gateway.
On the App Portal My Apps tab, users can view a list of applications installed on their devices, and address automatic and administrator-defined alerts to ensure that those applications comply with corporate software policies. This assists IT administrators in driving continual software license reclamation and optimization.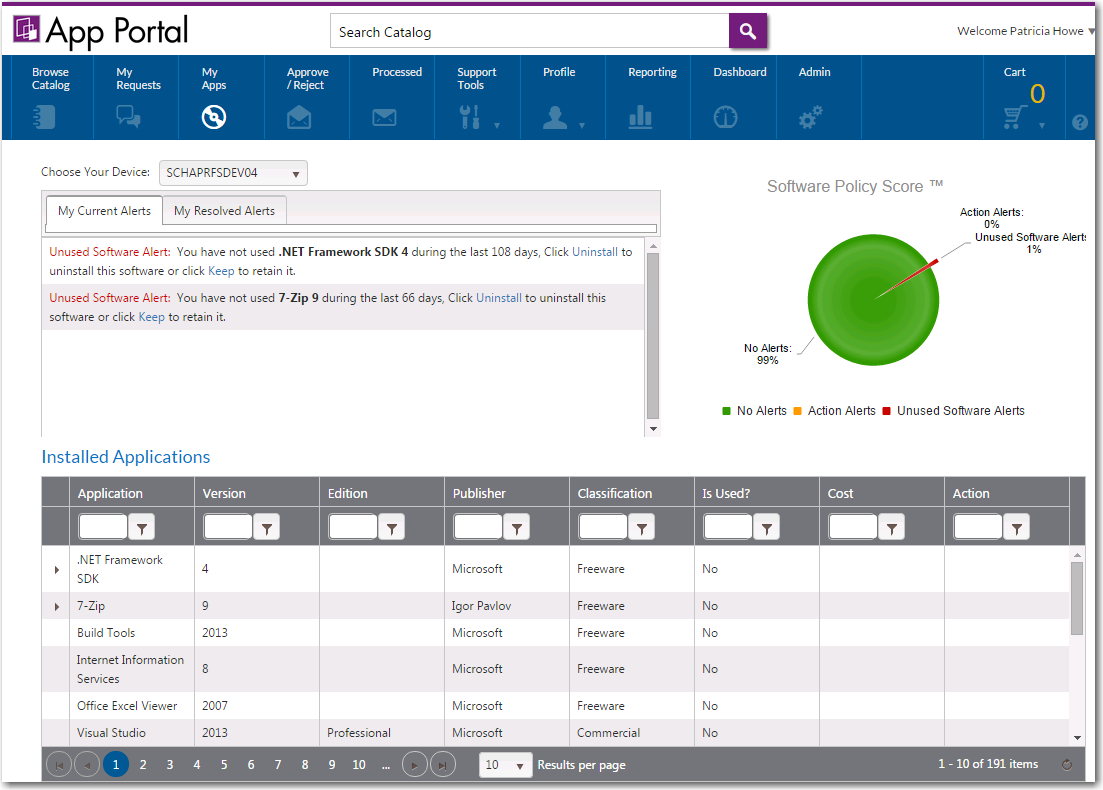 My Apps Tab
On the App Portal My Apps tab, users will see the Software Policy Score™ that reports on the usage of the applications installed on their device.
To target an application for license reclamation, administrators need to add that application to the My Apps License Reclamation Policies list, which is opened by selecting Compliance Management > My Apps.
This section explains how to enable the My Apps tab, how to specify target applications, how to set global options, and how to manage alert action catalog items.
Important:To use the My Apps feature, the App Portal system account must have read access to the FlexNet Manager Suite database, which is specified on the FlexNet Manager Suite Database Connection Settings area of the Site Management > Settings > Flexera Integration view on the Admin tab.
See Also
Using the My Apps Tab to Manage Your Applications and Software Policy Score™